Click on the following links for more details on Willoughby and Northbridge Uniting Churches. 
At Willoughby and Northbridge Uniting Church, our mission is to live in the good news of God's love and forgiveness, and to pass on Jesus' invitation to enjoy this immense love. To achieve this, we try to balance worship, witness and Christian community life, for both individual and corporate needs. In all of this we trust in God's constant renewal and guidance.
 
Together we strive to build connections and community, within the worshiping congregation, our local community, and the wider world. We achieve this through a welcoming Sunday morning service, running weekly group activities, hosting regular social (invitational) events, and together supporting (through financial, prayer and/or participation) a wide range of outreach activities.
Sunday Worship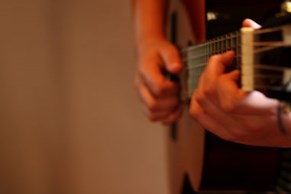 At Willoughby Uniting Church, 10 Clanwilliam St Willoughby
every Sunday morning at 10am.
At Northbridge Uniting Church, Gunyah St Northbridge
every Sunday morning at 10:15am.
Communion is held on the first Sunday of each month, and is open to anyone who is open to God's love.